​This innovative technology makes indoor gardening a breeze.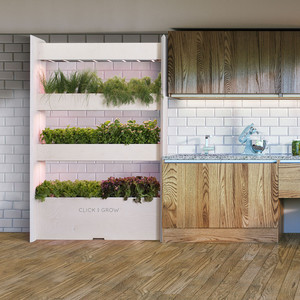 This product will help your plants grow faster and more nutritious - all without pesticides, plant hormones, or any other harmful substances. Thanks to the unique Smart Soil technology the vertical gardens can easily be integrated into every home, restaurant, school, grocery store, or office.
What makes the Wall Farm solution unique is that it's the first truly affordable indoor food production system in the world. It was designed to keep the energy consumption low while optimizing plant growth and nutrient levels in the food. It grows plants faster than traditional agricultural practices while not using any pesticides, fungicides or poisonous fertilizers.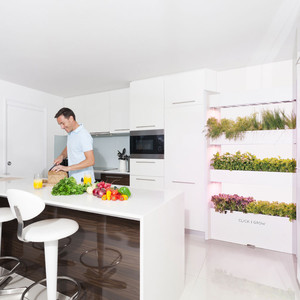 This means you can grow salads (and many other plants) containing 600% more vitamins in your own home knowing exactly how, where and when the food you consume was produced. - GENUIS
19 July 2018