AHM, abbreviation for Amalgamated Hardware Merchants Ltd, is a privately owned company which imports and distributes hardware products to the New Zealand and Australian consumer retail market. The team at AHM constantly strives to find new, innovative and practical gardening, camping and hardware products for their consumers. Their brands Campmaster, Cellfast, Sheffield, Promark, Quik & Drivers Choice, reflect this.

Atlas Trade dates back to 1943 when they supplied digging tools to the war effort. Today, Atlas is the brand of choice for many serious home gardeners and trade workers alike. Atlas Trade offer products to assist in back-yard gardens through to work sites. Good design and comprehensive quality testing is why Atlas Trade is the number 1 garden and digging tool brand in New Zealand.
EDEN, for the value-conscious gardener, you cannot look past Eden. We have put together a concise range of budget-minded products that will go the distance for the occasional gardener.

Campmaster is the name to remember for outdoor products, we love the great outdoors and love bringing New Zealand reliable and innovative products to help better their outdoor experiences. We offer an extensive range of outdoor products including camp stoves, gas products and camping accessories. Campmaster is constantly evolving with the ever changing outdoor climate and will continue to bring our customer quality and innovation in camping and outdoor products.

Promark is dedicated to constantly improve on our product range, which is why it includes over 400 products designed for the DIY inclined. We are confident in what we are selling and promoting to our customer that is why Promark offers a 5 year guarantee on the majority of our products.

Sheffield has been an icon in New Zealand since it was launched in mid-2004, the expanding range of hand tools caters for an audience who do not want to sacrifice quality when looking for affordable prices. We have created hands-on packaging for a lot of our products, allowing you to touch and feel aspects of the product before purchasing. Sheffield offers a lifetime guarantee on most of our products.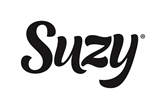 Suzy is a New Zealand brand that started out 50 years ago and has continued to represent the same high quality and value today. Our ironing boards and accessories have helped generations of New Zealanders look their best. Our range has been designed with one goal in mind; simplifying ironing.