​Lyfe is a zero-gravity system allowing you to cultivate your favourite plants in the air.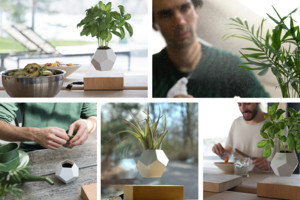 Lyfe consists of a planter that hovers over an oak base via magnetic levitation. Designed to gently rotate during suspension, it nourishes life with 360 degrees of sunlight exposure all year round.
Be mesmerized as the geodesic form rotates through a range of light and shade. The rotation especially benefits Air Plants, as nutrients are absorbed by their leaves through the air, rather than the conventional root system.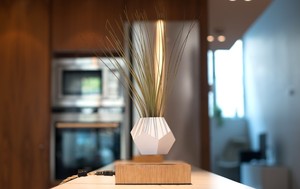 The magnetic field of the earth has a powerful effect on all life forms, especially plants. Studies have shown that magnetic fields accelerate the ripening of certain fruits, enhancing the plants metabolism.
Reference: www.kickstarter.com
19 July 2018