​Seasonal effective disorder is a real thing. S.A.D. is a mood disorder subset in which people who have normal mental health throughout most of the year exhibit depressive symptoms at the same time each year, most commonly in winter.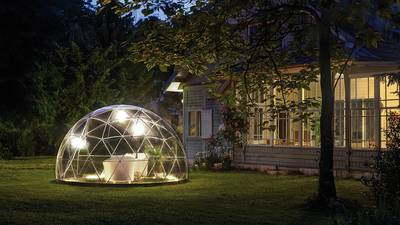 Hibernating under the covers and avoiding the dreadful weather may seem like a good idea. But the reason you get depressed in the winter is because you're not getting enough sun – so if you stay inside all day, you're only going to feel worse.
Thanks to the incredible invention of the "Garden Igloo", we will embrace winter with open arms. A company in the USA is manufacturing portable igloos so you can have the winter garden of your dreams.
The 360 degrees geodesic domes (which are 12 feet wide X 7 feet tall) are made from PVC, so they are light-weight and portable, meaning you can set it up in your backyard in the middle of winter and curl up with a good book and a warm drink no matter how cold it is outside.
By the time summer comes, you can turn your trusty igloo into a greenhouse, a napping sanctuary or a peaceful little hideaway.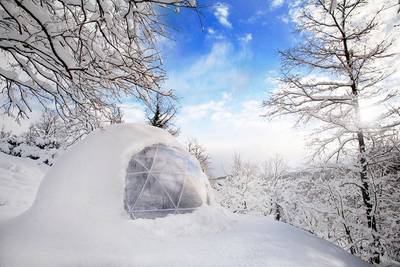 Oh, and did we mention that the Garden Igloo is 100% recyclable, waterproof and rust resistant and can be set up within 2 hours without tools!

24 May 2018