Holiday proofing your garden
Written by Barry Thompson
It's great getting away for a summer holiday but it can be a bit of a stressful time for your garden that's left behind. Here are a few tips that will help keep your garden happy while you're away.
Water is the biggy. Give your garden a good deep soak before you leave and remember to avoid watering in bright sunshine. If you have a water timer connected to a micro irrigation system or sprinklers set it to give a good long watering every two or three days rather than a little every day and again not in the heat of the day. Mulching your garden will help slow down the evaporation of soil moisture. If you have a container garden move any plants that are in a sunny position into a shadier spot if possible. Again give them a good water before leaving and I use upturned water bottles stuck into my containers when I'm away. As a guide I use roughly one 1.5L bottle per 10 litres of potting mix in the container and was surprised how well this worked the first time I tried it. Once you're home a good water and liquid feed will help your garden bounce back if it has dried out while you were away.
Insects, slugs and snails can also be problem while you're away so a little proactive action can help keep your plants healthy. I spray my garden with an organic combination of Pyrethrum insecticide and Copper Oxychloride for fungal and bacterial diseases on my ornamentals and fruit trees. Then I give my veggie and herbs a good dusting with Derris for aphids and caterpillars. Also scatter slug pellets around any plants that slugs and snails like to munch on.
Finally I try and get rid of any weeds in the garden that might mature while I'm away as the first principal or easier long term weed control is preventing them from flowering and dropping fresh seeds into the soil.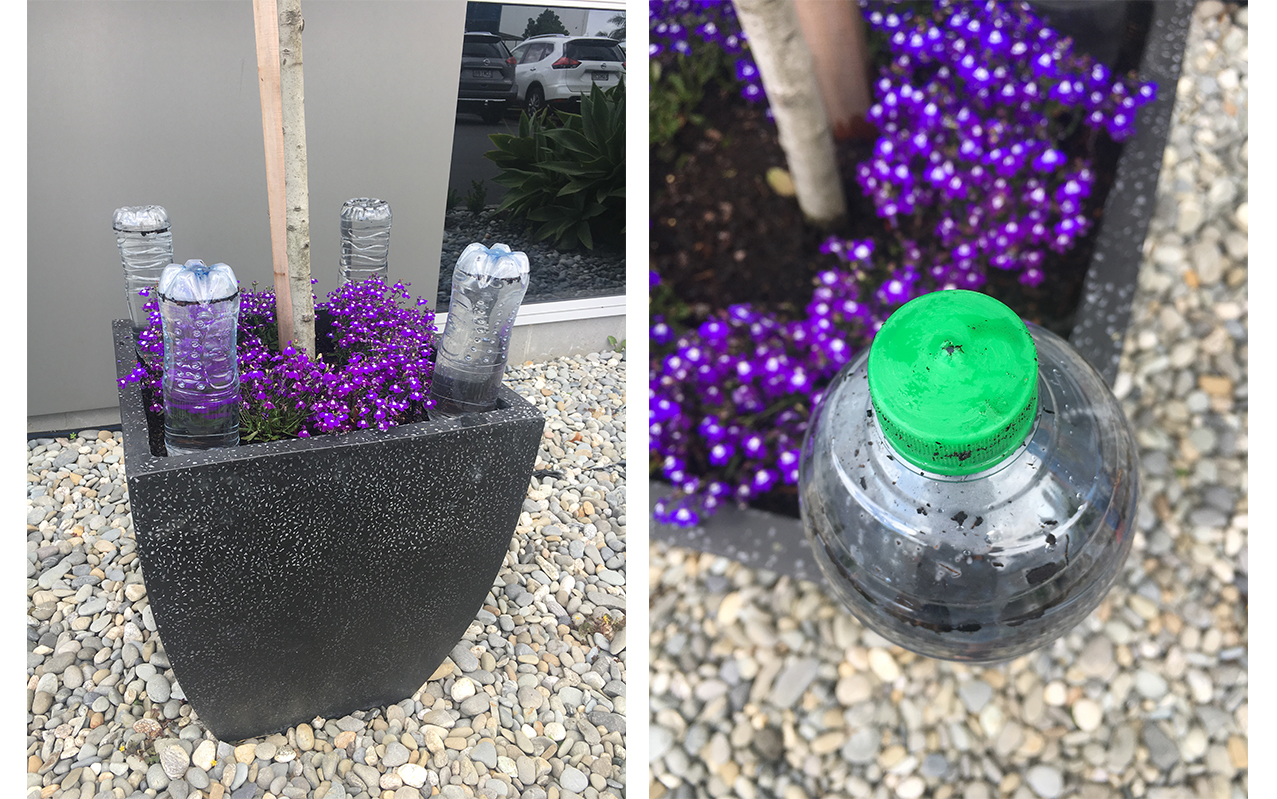 09 July 2020